May 4th, 2018 by thehollywoodhome
The rare and wonderful 3072 Belden Drive is one of Hollywoodland's first homes built in the classic storybook style. While these homes have all but disappeared in the Los Angeles landscape, there are a few remaining storybook homes sprinkled throughout in Beachwood Canyon and Los Angeles brimming with Hollywood history, artistic flavor, and an idiosyncratic style that continue to be a favorite amongst Hollywood's creative class. This is a unique opportunity to own a piece of Hollywoodland history.
3072 Belden Drive
Los Angeles, CA 90068
Asking Price: $1,698,000
Open House: Saturday, May 5 2-5pm
and Sunday, May 6 2-5pm
Bedrooms: 4
Bathrooms: 3.5
Square feet: 2,549
Lot size: 7,318 sf
Year Built: 1924
As "movie people" became prominent in the roaring 1920s there became a need for a distinct style to suitably reflect the status and flamboyance of the stars and the fantasy embodied in the film industry itself. And thus, Hollywoodland became the epicenter of the Storybook style – the most theatrical of home styles. During the years that Hollywoodland flourished and became the world capital of make believe, The Earbes Residence was born in 1924.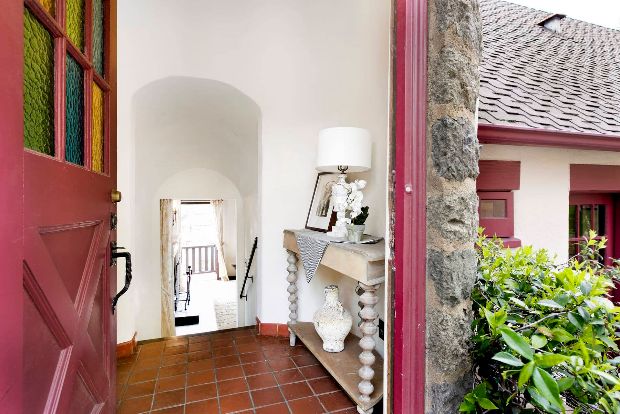 The home was designed by architect Henry F. Withey for William Erbe, one member of an elite group known as "Hollywood's Children," the first generation of children born in Hollywood who would grow up and come of age in the neighborhood and on the backlots of the motion picture studios. Working closely together, Withey and Erbe conceived of a residence that blurred the line of reality and fantasy and was not your everyday-cookie-cutter structure at the time or any other. Most storybook style homes are distinguished by their unusual roof design, appearing thatched with shingles applied in what looks like a wave. Some have turrets or cone-shaped roofs. What separates 3072 Belden Drive is the home's reverie of the style exists simultaneously with the form and function required by today's standards of modern living.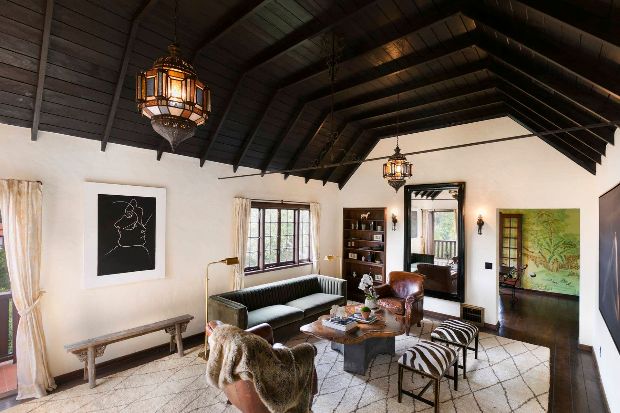 The magic of cinema is found throughout this fascinating storybook style home in the legendary Hollywoodland neighborhood. The home has played host to a number of artists, studio executives, directors, and actors throughout the years. French New Wave directors Agnès Varda and her husband Jacques Demy were frequent overnighters.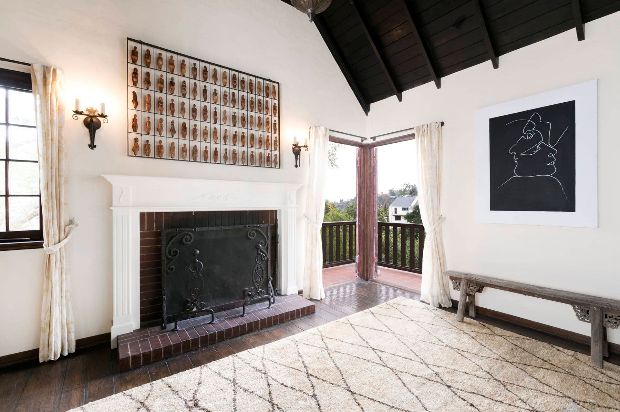 Demy wrote his classic musical The Umbrellas of Cherbourg and Varda conceived and shot much of her Los Angeles trilogy while guests at the home. They would have their morning coffee and tea on this stunning balcony overlooking the garden and the Beachwood Canyon hillside.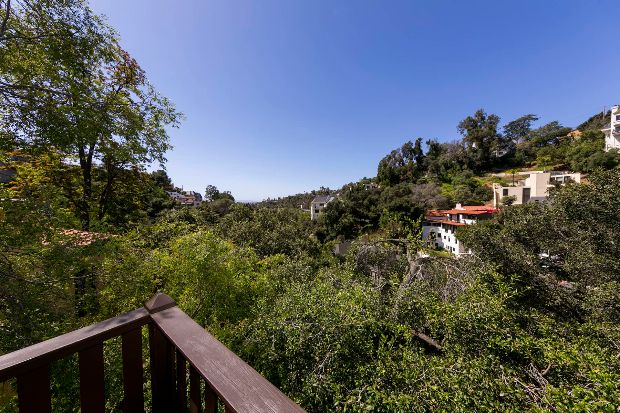 Later, their friend Gerald Ayres, a Columbia Pictures studio executive and contemporary of Jack Nicholson, Dennis Hopper, and Hal Ashby purchased the home. Ayres had once owned Frank Lloyd Wright's great John Sowden house in Los Feliz. He is known for his work as producer of The Last Detail starring Jack Nicholson and as writer of Rich and Famous, the last film directed by George Cukor and starring Jacqueline Bisset and Candice Bergen.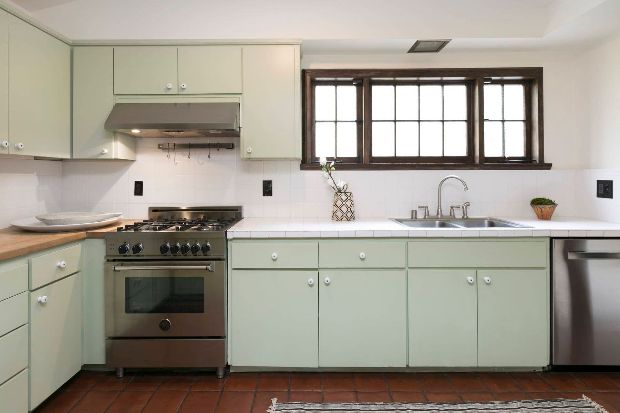 Ayres and Varda were lifelong friends and would travel the world together, especially to Cannes and other film festivals to premiere Varda's films. Varda recently received an Honorary Academy Award and was nominated for Best Documentary for Faces Places just last year.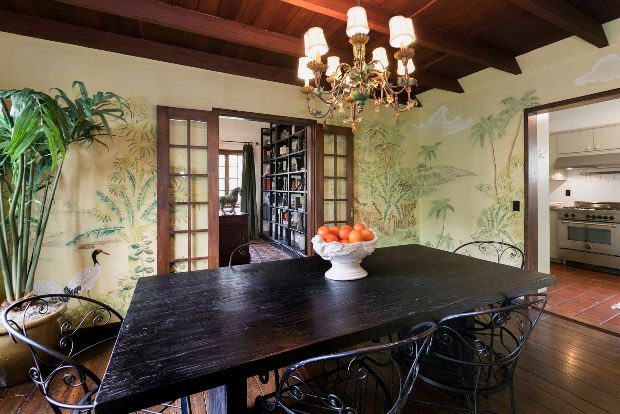 Whenever Varda flew in from France to visit Los Angeles she would continue to be Ayres houseguest well into the 2000s.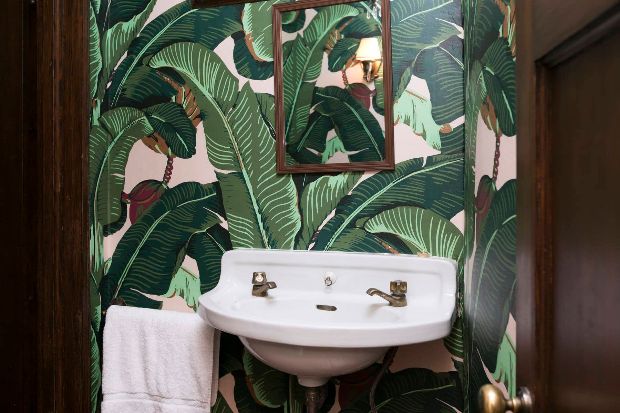 In the 1970s, Kenneth A. Nelson lived at the home. In 1960, Nelson was cast in an off-Broadway show entitled The Fantasticks, which eventually became the world's longest-running musical with 17,162 performances. He was also famous as the lead in the play The Boys in the Band, the first play to explore the milieu of gay life in New York City in a verbally frank manner. That play was later made into a film by The Exorcist director William Friedkin.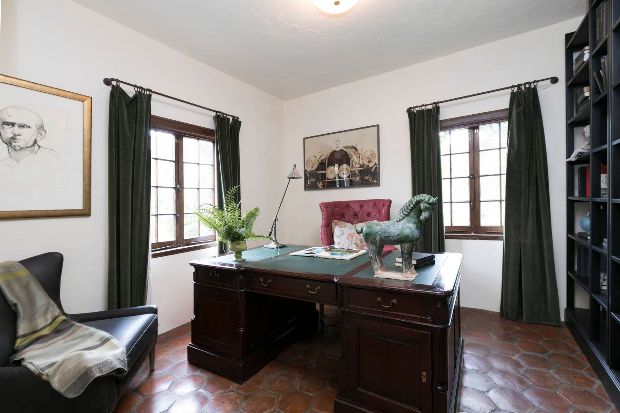 In 2009, Gerald Ayres sold the property to Harry Sinclair, an actor who has appeared in Lord of the Rings trilogy, and his wife Rebecca Sinclair, a producer and writer known for Buffy the Vampire Slayer and Gilmore Girls.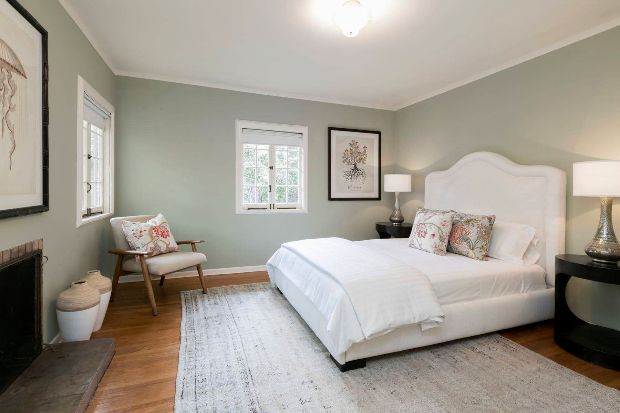 Christian Kracht and Frauke Finsterwalder purchased the home in 2015. Kracht is a postmodernist Swiss writer whose novels include Imperium. Finsterwalder is a director, writer, and documentarian known for the award winning film Finsterworld.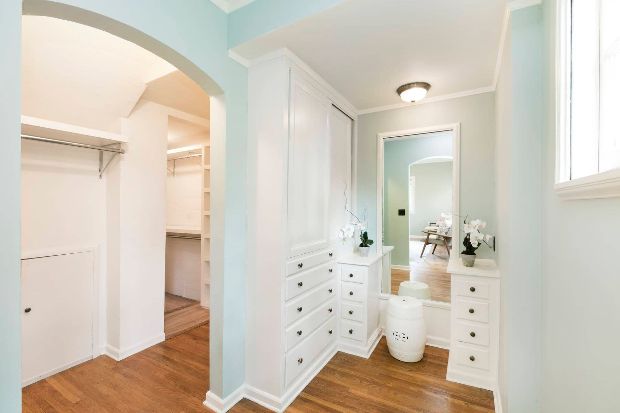 The classic baths have a timeless quality with vintage tiles and fixtures. Through much love and care over the years, The Erbes Residence retains the charm and elegance of Hollywood's golden era.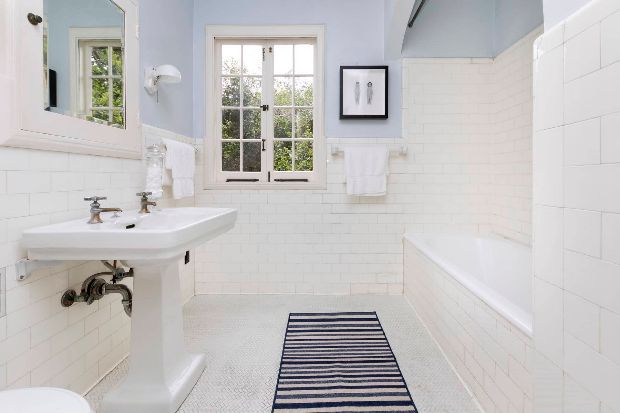 3072 Belden Drive's lower level guest quarters is an excellent and private writers retreat, which is exactly why Varda always chose to stay at the home instead of a nearby hotel.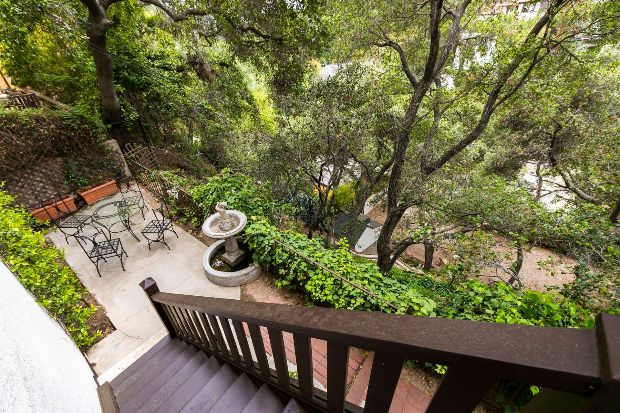 And that's exactly why 3072 Belden has endured over the years – there's a kindness, a humanity, a warmth to the home's architectural design that is inspiring.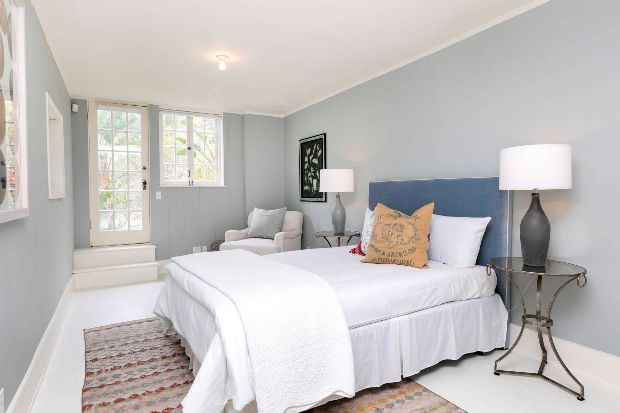 The lot has lush, park like grounds that are dotted with mature oak trees that envelope the property like a canopy. The property is primed primed for entertaining, relaxing, and reflecting.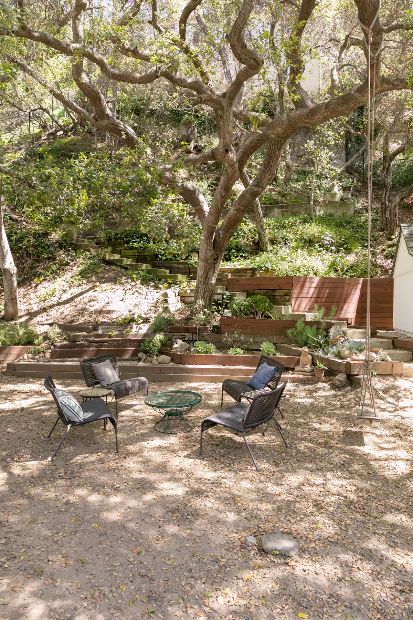 And no Hollywoodland storybook home would be complete without a miniature storybook playhouse.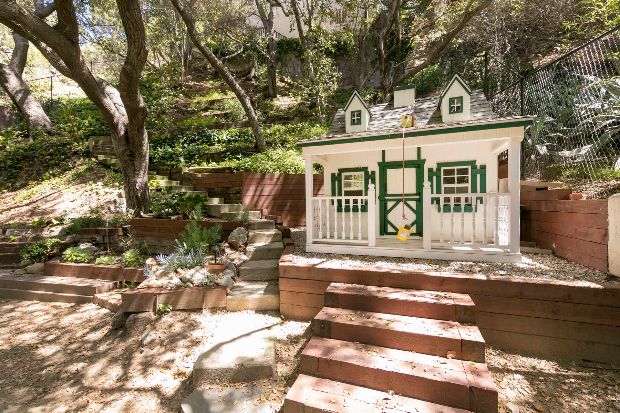 3072 Belden Drive is part of a rare history of homes in Beachwood Canyon. Many have been demolished making way for new builds, but a scant few remain in Hollywoodland and they dot the hillsides like the majestic, awe-inspiring creative forces they were always designed to be. The Earbes Residence will soon celebrate its centennial. The home is ready for its next chapter.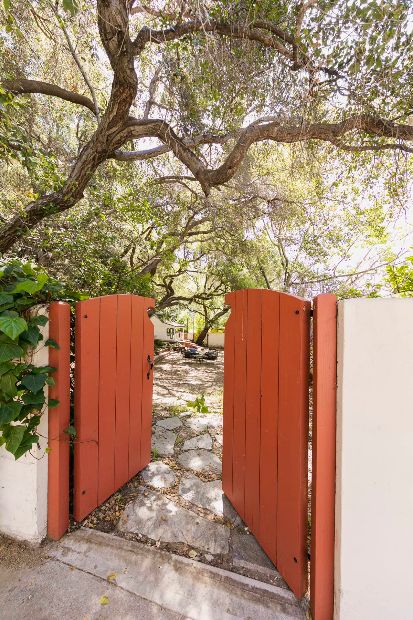 If you would like to view 3072 Belden Drive or find other storybook or Beachwood Canyon homes for sale, call me at (323) 697-3040 or email me at jacqueline.tager@sothebyshomes.com.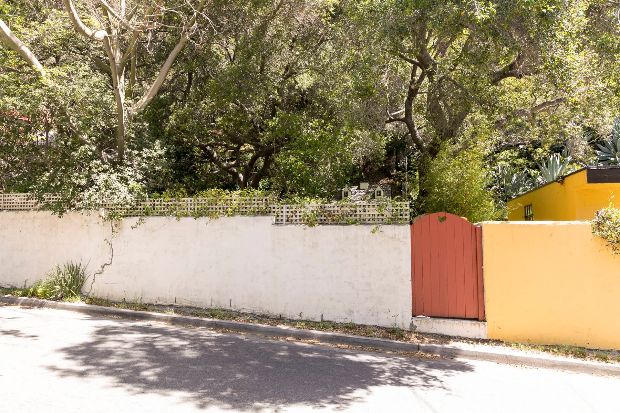 Listing provided by me, Jacqueline Tager, and Tatiana Tensen, Sotheby's International Realty.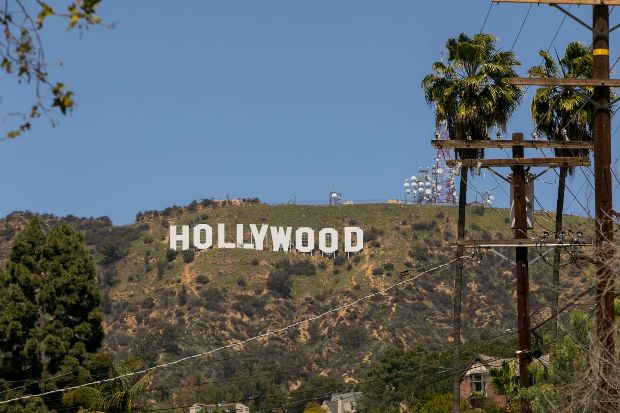 Jacqueline Tager | CalBre#: 1476997
jacqueline.tager@sothebyshomes | (323) 697-3040
Sotheby's International Realty – Los Feliz Brokerage
1801 N Hillhurst Avenue Los Angeles, CA 90027
---
Comments RSS You can leave a response, or trackback from your own site.